The Future of Solar
The Ouarzazate Solar Power Station, located in the Drâa-Tafilalet region in Morocco 10 km from Ouarzazate town, could provide power to Europe.
With the demand for power on the rise, cleaner, more efficient forms of power are consequently becoming a necessity.  This plant, set to be one of the biggest in the world, may provide that solution.
In the baking desert sits an array of curved mirrors each as big as a bus, covering an area of 1,400,000 sq m.
Noor 1 is the 1st phase of the plant and has already exceeded the initial expectations of its energy output. Morocco plans to generate 14% of its energy from the sun by 2020. In addition to the sun, wind and water will help get them to their 52% goal by 2030.
The plant has also helped the local community in addition to providing power. They have created jobs, connected villages with roads and helped 33 villages with access to water.
Noor 2 will be similar to Noor 1 while Noor 3 will experiment with a different design. It will use capture the sun's energy in a single large tower, thought to be more efficient.
Africa and its abundance of sunshine could one day make the continent a worldwide supplier of renewable energy.  The plant must first of all meet the local needs, then one day export to Europe. This could see the station help define the world energy future.
As a result of our need for cleaner power, more and more Big Companies are turning to renewable power. Click here to read more from the BBC about big companies and renewable power.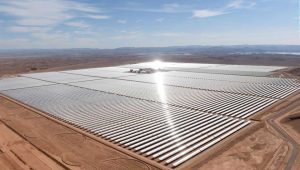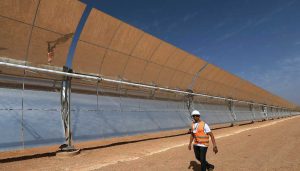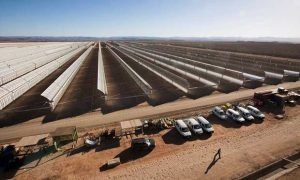 Click here to read the full story from the BBC.