Sir David Attenborough :Story of Life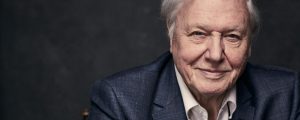 Fans of Sir David Attenborough, everyone's favorite nature commentator, are now able to download his new app: The Story of Life (available here for iOS and Android) and enjoy over 1000 clips of his work thanks to the BBC.
The app showcase's clips from his 60 years of work in small bite sized videos.  One of the app's most noteworthy features is the ability to make your own nature documentary using the available clips.
Click here to see some of the clips available in the app, be sure to download it and experience it today.